Life is a UK charity that provides (1) support services for anyone facing unplanned pregnancy or pregnancy loss, and (2) education about human dignity. Thanks for being a part of this.
Welcome to our impact page. Here you can discover how your support for Life is making a difference.
Women reaching out to us for help
Every month we help women as they face the possibility that they might be pregnant. In 2020, 150 women a day reached out to us for help.
Clients supported by Pregnancy Matters™
Pregnancy Matters™ gives skilled listening service, practical help, and housing to anyone affected by a tough pregnancy. In 2020, Pregnancy Matters™ helped 530 people a month.
Life Matters® outreach
Our Life Matters® team speak to students all over the country, with the goal to inform all people about their intrinsic dignity and how to uphold it. In 2020, Life Matters® spoke to 6039 students in 29 schools, despite lockdowns hampering our schools work.
---
Hi Life family! Here are some of the babies alive today because of your support.










---
Life helped more than 60,000 people in 2020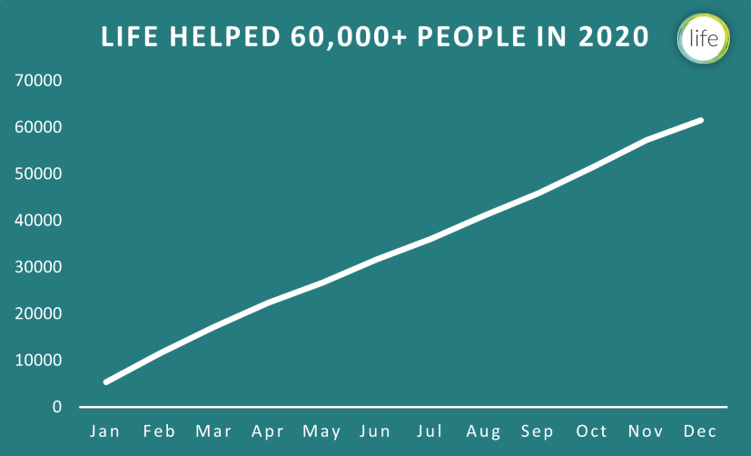 ---
Thank you for taking the time to visit our impact page! We're passionate about supporting women, children and families and are delighted to share with you how we're making a difference. With your help, we are changing lives one woman, one baby at a time.
---
---