Our mission is to create a just society that has the utmost respect for all human life from fertilisation. We live this out by providing positive alternatives to abortion through support for women and families and education for young people. Thanks for being a part of this.
Pregnancy Tests
Every month we support women as they face the possibility that they might be pregnant. By offering free pregnancy tests, we are accompanying women from the very first moment of their pregnancy journey.
New* clients supported
We support women, children and families through our counselling and skilled listening service, supported housing and practical support. In August 2019, here's how many clients we've helped. *housing clients may not be new
Life Matters® report
Each September, Life Matters® head out to a handful of universities and spread our prolife message of support to as many new students as possible. This year, our small team were at three universities and engaged with 841 students
---
Life launches perinatal unit in Northern Ireland
Life Northern Ireland is proud to announce the launch of a new perinatal service to support families with babies diagnosed with life limiting conditions.
The perinatal service is designed to complement NHS services, by offering specialised counselling and support to parents whose children have been diagnosed with conditions in the womb such as Anencephaly, Trisomy 13 and Trisomy 18. The service was launched in September as part of Life NI's new befriending initiative which expands the Pregnancy Matters™ ongoing counselling and support services.  A "befriender" is there to offer a listening ear, to help extend social networks, develop skills and confidence, and offer support with education and career opportunities.
Head of Life's Pregnancy Matters Service™ Liz Lloyd said ""This service complements the already excellent services offered by our dedicated Pregnancy Matters™ team. Having so many professionals in the form of midwives, health visitors, social workers attending the launch was very encouraging. We are passionate about supporting people who are in need of our services."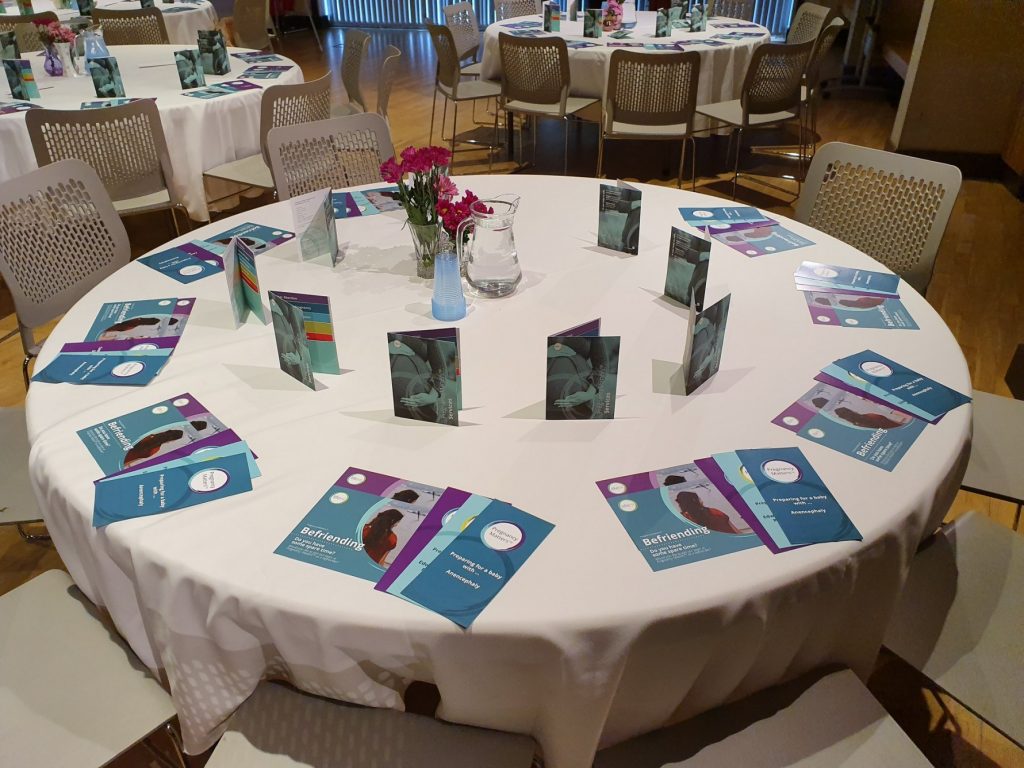 ---
You can see how much love there is
Life supporter
Thank you for all your work. You are so important.
Life supporter
I've taken your pregnancy test. I'm so happy. Thank you so much!
Pregnancy Matters™ client
Very engaging, balanced and focused.
Life Matters® teacher
---
Thank you for taking the time to visit our impact page! We're passionate about supporting women, children and families and are delighted to share with you how we're making a difference. With your help, we are providing positive alternatives to abortion and changing lives one woman, one baby at a time.
---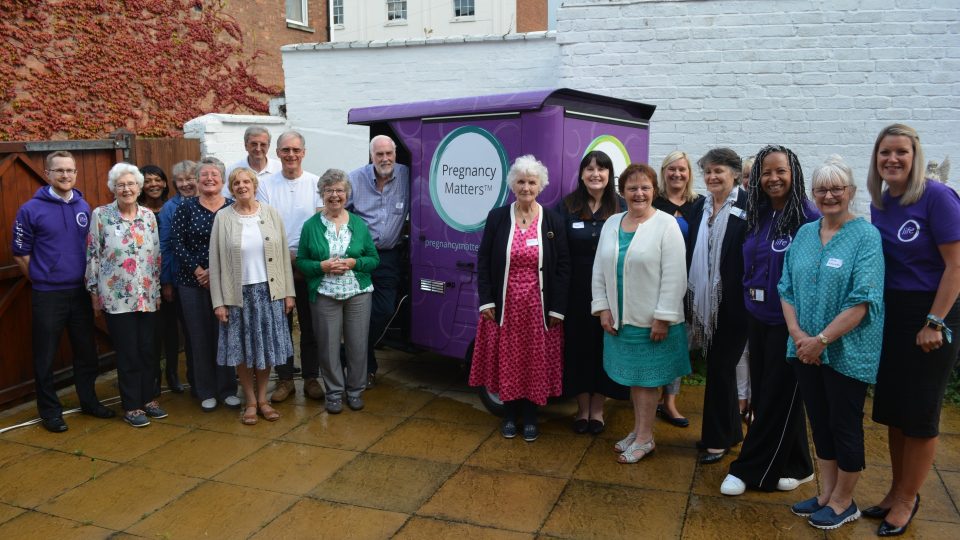 On 4 September Link One held its third Annual Meeting for staff and volunteers, reviewing our third year and looking forward to the future. Volunteers left feeling inspired and enthused. Here's some feedback from the attendees: Excellent, informative, and professional. It was an excellent overview of the work of Life in all its aspects …...
Read more »
Continue reading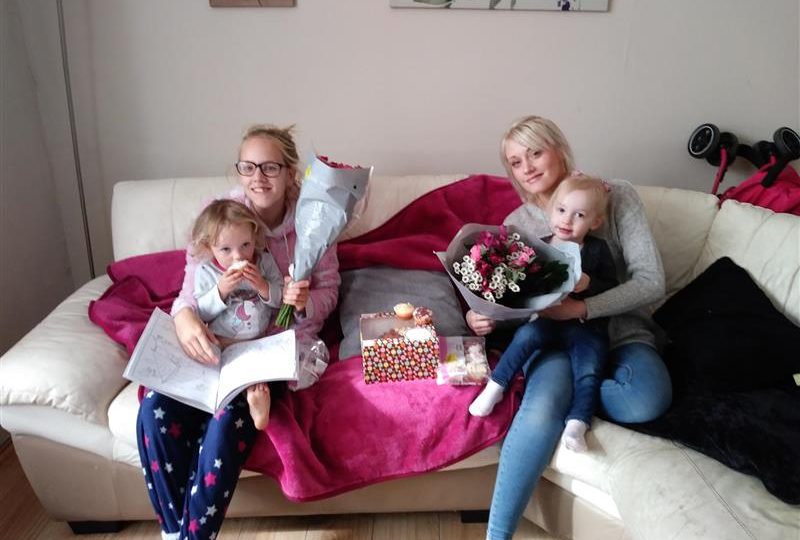 Slough support worker, Sarah, recently registered the house with the Waitrose foodshare scheme.  Our tenants received packages of fresh fruit and veg as well as lots of other goodies. What was most touching though was the extra gift that reminded our tenants how important they are: each one received a beautiful bouquet of flowers. Sarah told us that two of...
Read more »
Continue reading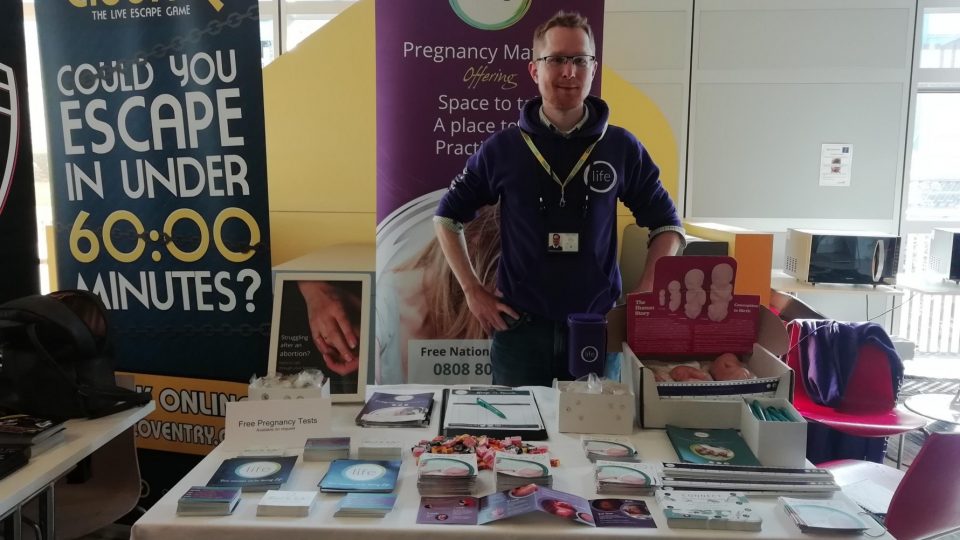 We engaged with 240 people and gave out 13 free pregnancy tests. At our table we were showing people our fetal models, sharing with them the wonder of life before birth, and telling them about the compassionate services of our Pregnancy Matters™ team. We'll let the students' own words speak for themselves: "So glad you're...
Read more »
Continue reading
---