Residents at our Slough Life house were recently delighted by a flowery surprise. You heard last week about how Johnson and Johnson have been showing some love to our gardens. Well this week we want to send a big thank you to Waitrose.  
Slough support worker, Sarah, recently registered the house with the Waitrose foodshare scheme. 
Our tenants received packages of fresh fruit and veg as well as lots of other goodies. What was most touching though was the extra gift that reminded our tenants how important they are: each one received a beautiful bouquet of flowers. Sarah told us that two of our tenants had never been given flowers before so we were delighted that this was finally rectified!!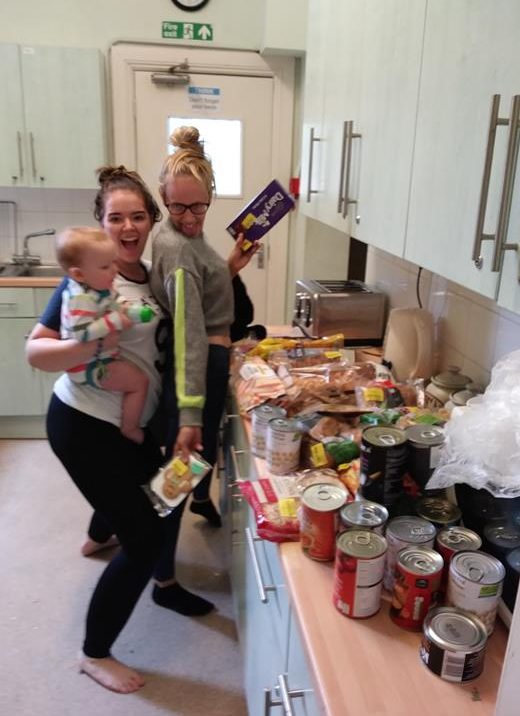 Client reaction
We asked Sarah to tell us what the clients thought: 
"there is always some fruit and veg which clients find expensive. It's so lovely to see them introducing new, nutritious food into their little ones' diets – they love trying out new tastes!  

When they get these food deliveries, clients also learn about how to budget and manage food. The tenants have been seeing what food they can freeze for when times might be a little harder.  

We've been so pleased to hear the positive feedback Waitrose in Beaconsfield have about our service and are delighted to be part of the scheme. Thank you!" 
Engaging with the community
It's wonderful to see corporations engaging with their local community. Not only does it provide some lovely comforts for our tenants but it also helps us share our work with the local community. We have over 250 women and children being supported in our houses, some with complex needs. Support like this goes a long way to helping us provide an even better service to clients. 
If you or anyone you know is part of an organisation that would like to support our work, please don't hesitate to get in touch. We'd love to hear from you.