Two of our Life Matters Officers went to see Liz Carr's 'Assisted Suicide: The Musical'. Here Clare Plasom-Scott gives it a review:
'Do you want to go to the theatre to see Assisted Suicide: The Musical?'
If you were asked that, what would your first thoughts be? I'm going to be honest, mine were thoughts of apprehension and feeling that there's no way they could manage to handle that sensitively.
I was completely, wrong. It was brilliantly done.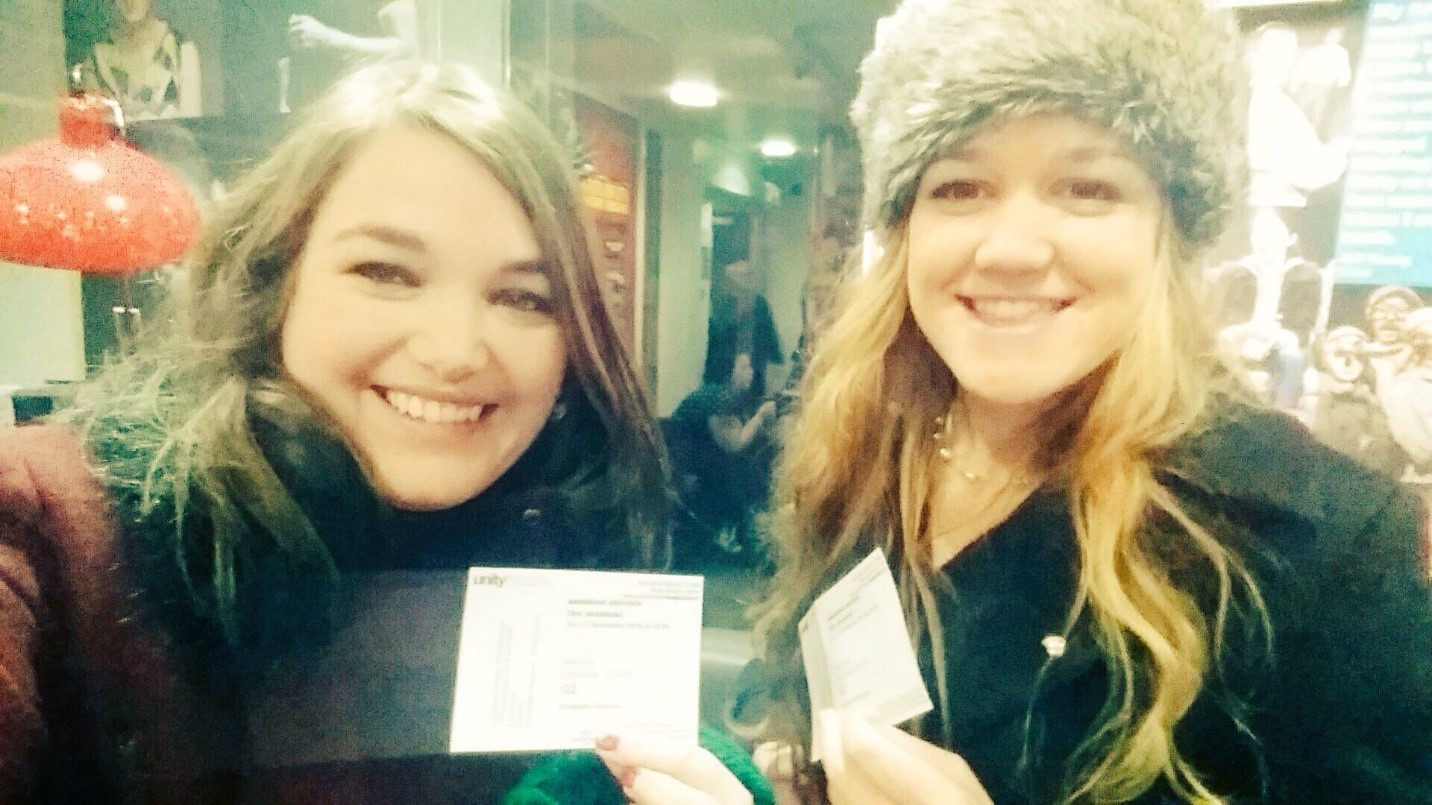 Liz Carr, who wrote the musical and played the leading role, is a disabled actor, comedian and anti-euthanasia activist. She is brilliantly well informed about the euthanasia debate from all angles. She's even travelled around the world researching the different situations of those countries where some form of assisted suicide is already legal.
A bit of a song and dance
She introduced the musical, allaying fears that it was going to be insensitive, by explaining that this was her way of a giving a ted talk but more 'her,' more entertaining, with a bit of song and dance.
Her natural comedic presence absolutely drove the show and made the audience keen to want to hear more of her insights, of her personal story and of her wonderfully sassy sense of humor.
Liz Carr speak to Australia's ABC Mornings about her show Assisted Suicide: The Musical.
Honest, genuine, personal
Liz managed to achieve a great balance between providing information about euthanasia and insights into the pro euthanasia lobby, while at the same time showing how this could affect the vulnerable in society.
It was so good because it was so honest, genuine and personal. This was absolutely her life's work, expressed and shared with us in this weird and wacky production. She took us on such a journey; we learnt a great deal, we laughed, we frowned, we bobbed along to the songs, and we cried.
Highlighting mistaken compassion
This powerful honesty was achieved partly by her showing us the Liz that sometimes comes to the fore off stage. By cleverly filming her alter ego doing a documentary as she travels to end her life, through that character she powerfully played devil's advocate herself. She allowed the audience to catch a glimpse of her less optimistic and lighthearted side. The side that perhaps, if encouraged, might be led to believe that she didn't want to live. By showing us these two sides to herself in a heartfelt and incredible duet, she honestly expressed that she ultimately wants protection from herself. Protection by a society that asserts her value, rather the door of choice being held open by well-meaning but mistaken compassionates.
Why a musical?
I realised as this duet brought the show to a close, why it had been a musical. There are somethings that are too personal to say, but can be expressed through some form of art. Isn't that the very beauty of the arts? Perhaps, singing and prerecording her less optimistic alter ego, was the only way she could communicate that deep, personal message she wanted to share with us all and leave us to mull over, for the sake of others who this issue could affect.
If anyone does get the chance to get to see this show, I would thoroughly recommend it. She shares a perspective on this issue that deserves to be heard.