St Mary of the Angels Catholic Church, Aldridge, held a service and a collection for the work of Life this October, in commemoration of the 50th Anniversary of the Abortion Act receiving Royal Assent in October 1967.
The service of hymns, readings, the rosary, and prayers was dedicated to the work of Life, for all unborn babies and for their mothers. The church also held a collection and raised nearly £270 to support the work of Walsall Life group, a part of Life Link One.
The church has always been very supportive of Life's work and the wider prolife cause. They recently unveiled and blessed a beautiful garden (above), which is intended as a quiet space for everyone to pray for the prolife cause.
The day also saw the launch of our Baby Loss Memorial in the church, which you can see below with (l-r) James Tranter, Link One Life Matters® Officer; Ann Terry, Chair of Walsall Life; and Liz Lloyd, Pregnancy Matters™ Online Services Manager.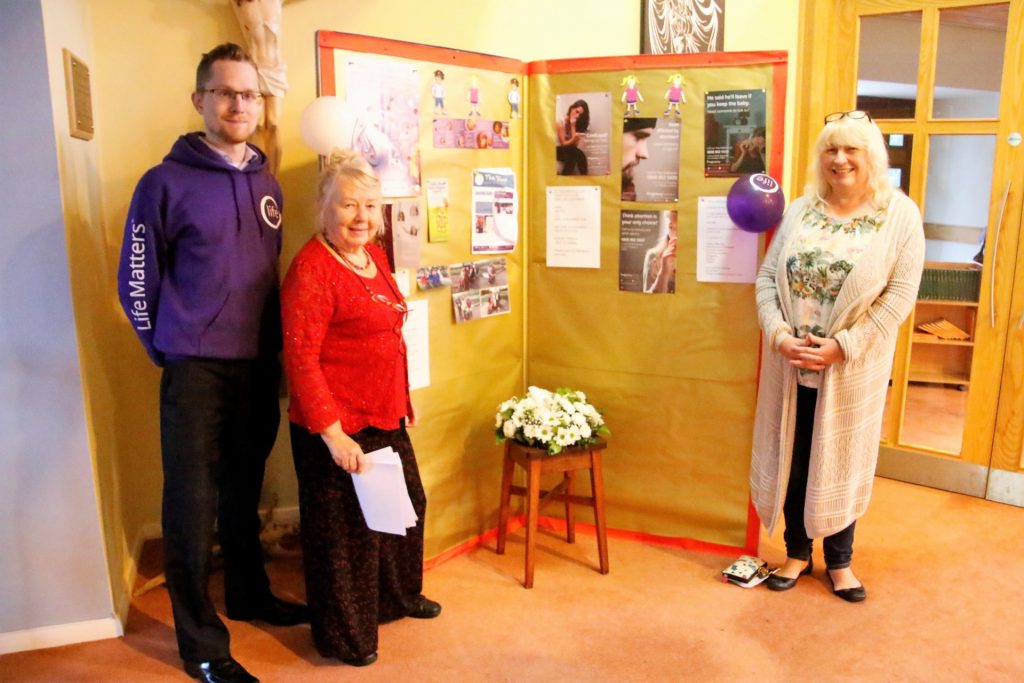 Thank you to St Mary of the Angels for your dedicated support!