I'm just sat on the tube on my way back from giving another abortion talk in a high school today.
They were a lively bunch, all wanting to chip in and give their thoughts. But they went silent for any stories of real lives. They were fascinated by the topic, by the people, and by what would happen in each of these cases.
What I want to share is another amazing moment a teacher provided. I was showing the students a picture of Amillia Taylor, born 21 weeks and 6 days, the youngest baby we know of to have been born and survived with no problems.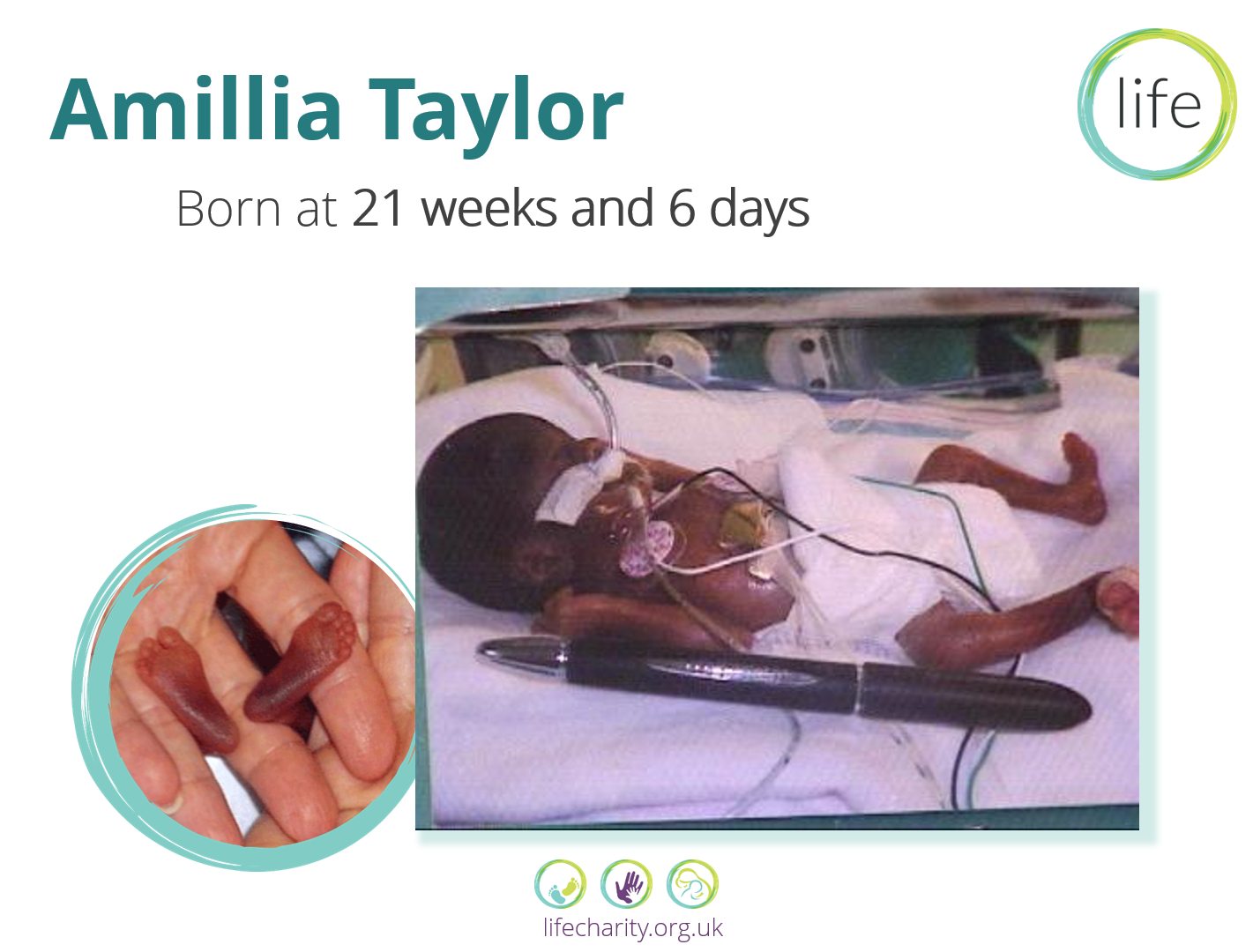 And the teacher, at this point, said: "Clare can I add something here?"
"I was born 3 months early, so about 24 weeks.

For the first few months of my life I lived in an incubator. I know that they say often babies like me would have hearing or eye sight problems, or maybe have growth problems… 
[holding out just one cupped hand]
I was tiny

But I am living proof that you can survive from that early and be absolutely fine."
The kids were awestruck. And so was I. It makes you think, doesn't it… They'd watched the ultrasound video, held and cuddled my baby models, and seen their teacher – a real human being, alive and well – who had been born at the abortion limit.
They now know about the 24 week limit.
They now know you can legally abort to birth in this country.
And of course, they now know of Life's caring prolife stance and of our services.
I hope this afternoon gave them food for thought.