Today we marched with 5,000 defenders of life from across the UK to witness to the truth that all human life is irreplaceable from the moment of conception.
A massive thank you to March for Life UK for an inspiring, joyous and memorable day. With over 5,000 people in attendance, the day was a true testament to the strength of the prolife movement in the UK. We were privileged to hear from wonderful speakers and listen to moving testimonies as well as having the opportunity to catch up with many of our supporters.
Life Matters® Officer, James Tranter, had this to say:
"It was a pleasure to meet so many prolifers and see so many prolife organisations together. It was also an especial privilege to be one of the MCs for the morning event. Thank you to everyone who organised and led March for Life – we're all very grateful for your hard work and dedication."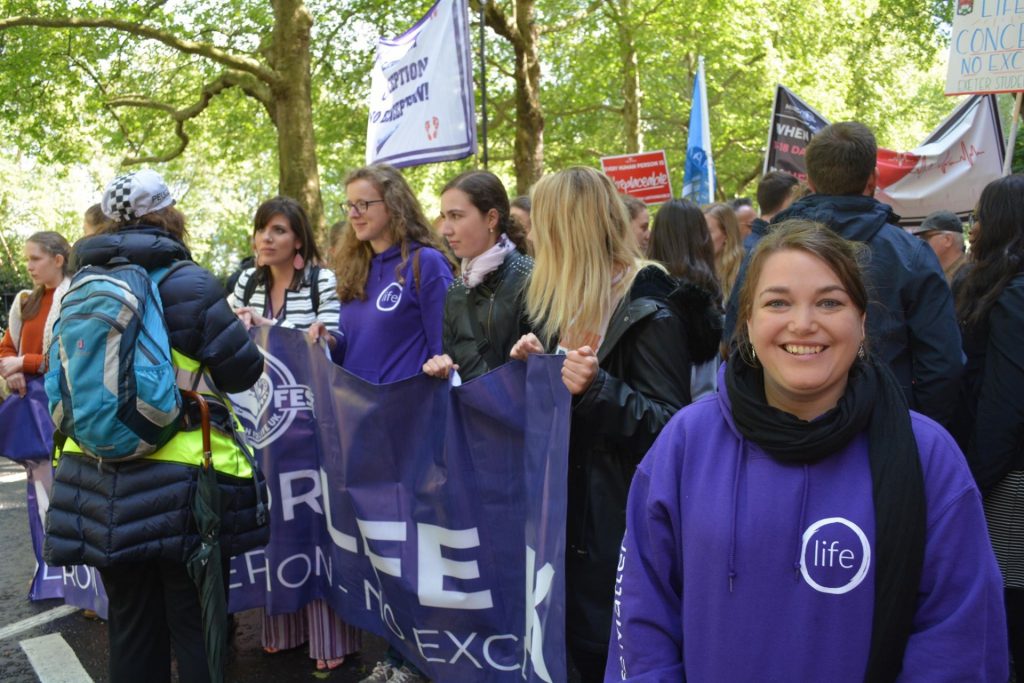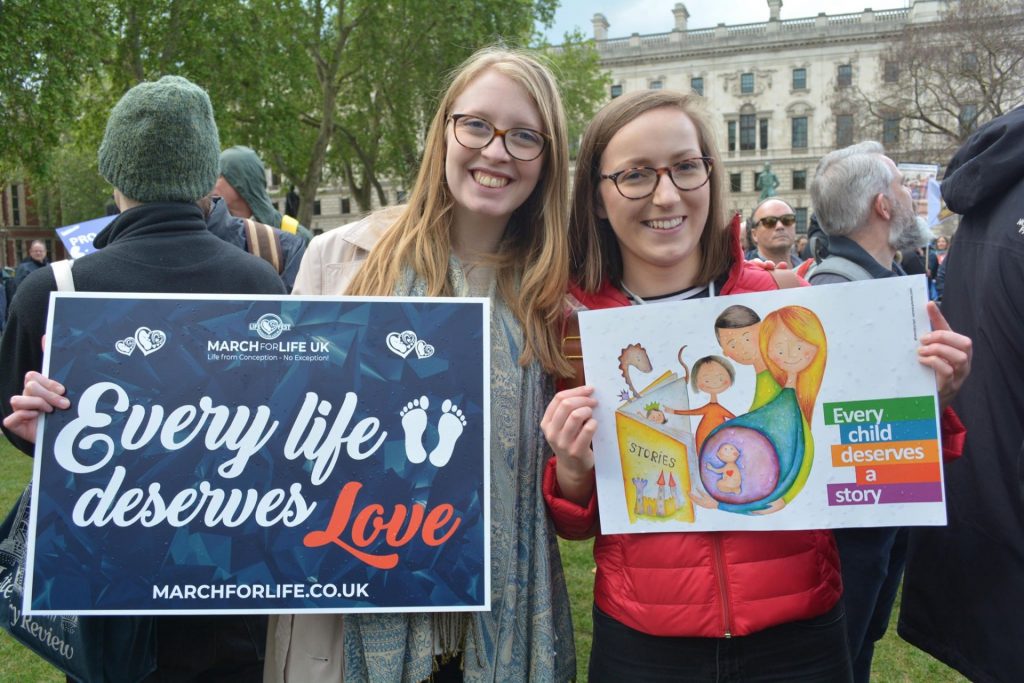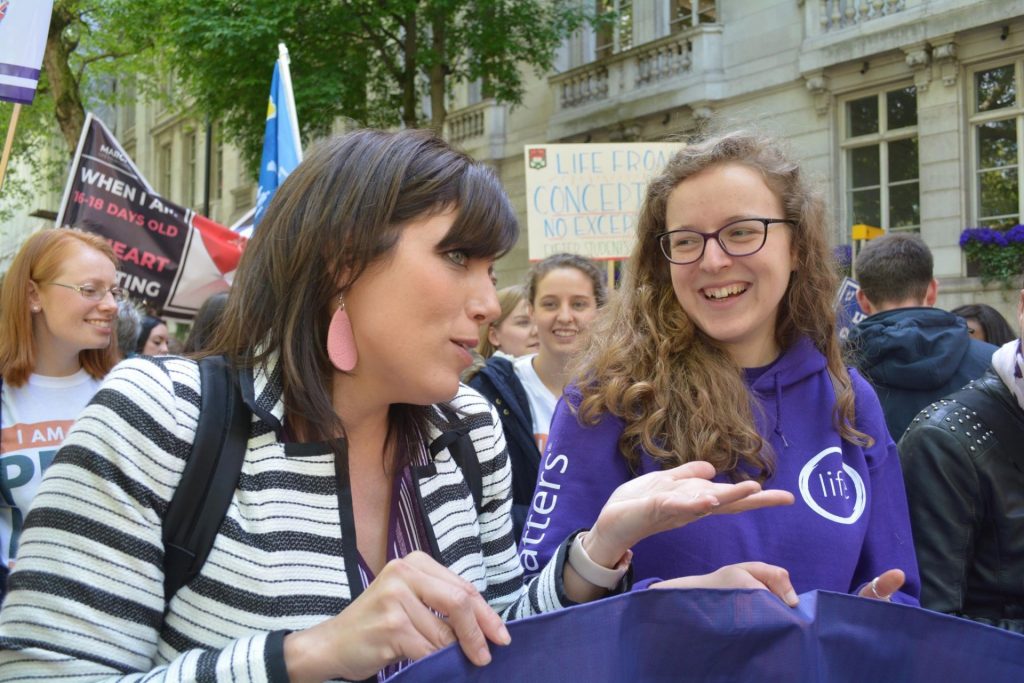 (Life's Josephine Jackson with keynote speaker and abortion survivor, Melissa Odhen)
Josephine Jackson, Life's Community Fundraiser, said:
"The March for Life is always such a great day. I love meeting so many people from all over the country who are supporting our mission and vision. A particularly moving moment for me what when I shared a story about one of our clients. The crowd applauded and I thought how fitting that was: applauding this mother for her courage and determination and celebrating the birth of her son. We march for life to make sure that people know there are alternatives to abortion and our Pregnancy Matters™ service is there to offer those alternatives."
Check out the video below to hear Josephine's powerful speech about our life-saving services. At Life we are passionate about offering real, positive alternatives to abortion; that's why over 76 women contact us every day. We are here to offer a listening ear, emotional support and practical help in often the most desperate of circumstances. If you want to find out more about our services, click here.
Question: Were you at the March for Life? How did it go? And did you see Life there?