Foreword from our guest mummy blogger & Life supporter: "Motherhood: Year 1 - Eek that's a big remit for a blog post!"
In the past year my family went from this: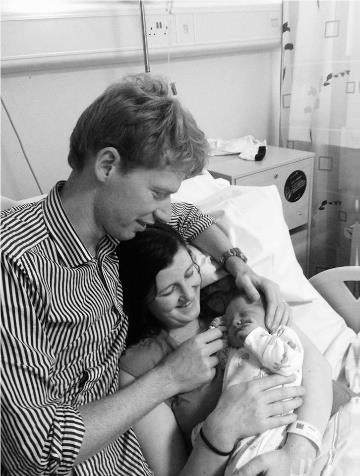 to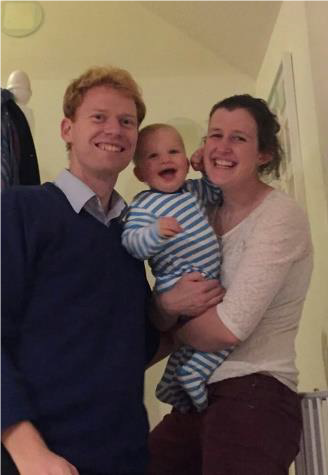 which provides a huge amount to write about; not to mention the fact that as a well-established Mummy, I now officially have Mummy brain and can't string a coherent sentence together.
As such, this post will consist of doodles, photos, and waffle, that is somewhat reflective of Motherhood: Year 1.
Before I start I should mention, that I could not have been less of a natural mother. Chronically clumsy and debilitatingly attached to my 14hr sleep a night, I was convinced that it would take a miracle to get us through the first week in one piece; but here we are, more than a year later having had the ride of our lives! Yes my mantra became "it's a good job you're so gorgeous, or I'd throw you out a window!" but hey, no Mum's perfect. At first each day seemed to demand more than I had to give (quite literally when it came to feeding the little guzzler!), but somehow you get through it, and eventually they learn to smile at you, and it all gets just a little bit worth it.
Visitors!
One of the great things about having a newborn, apart from important ones, like the snuggles, smell, teeny weeny toes and first smiles, was the visitors. Even at my most sleep deprived, I love having people round to visit. Any people, all people, all of the time, but if you're wondering what makes the best newborn guest, here is my definitive hierarchy.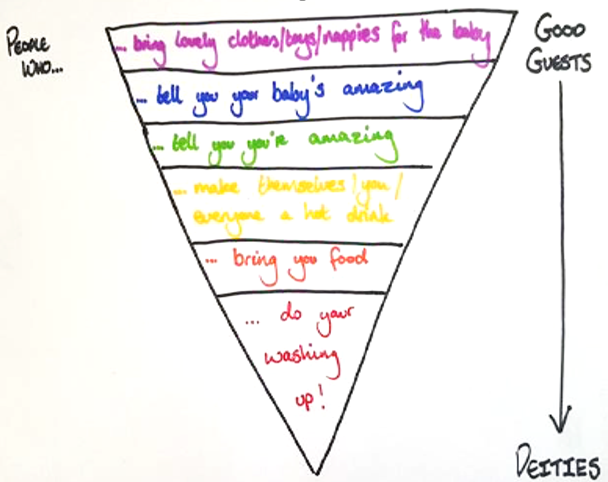 Feeding!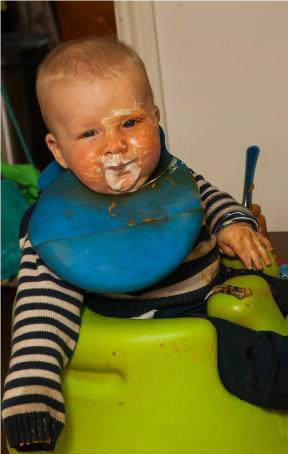 Gah! There's a stressy business. I was pretty lucky, I think, my chubby baba (aka. Terabyte or Monster Munch) was a good eater, so here's my diagrammatic weaning wisdom.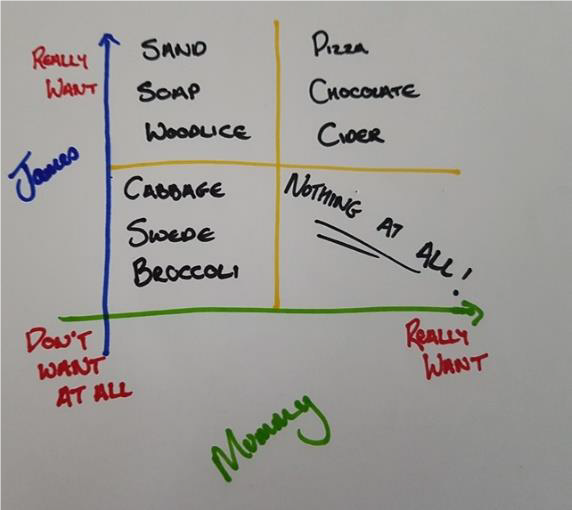 Despite the unbelievable cuteness of the first few months, I've found it actually gets better as they get bigger.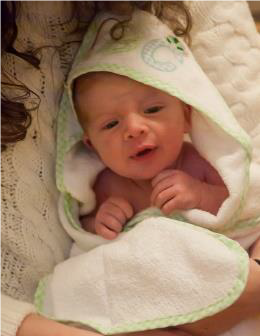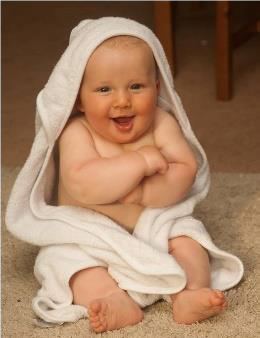 At 12 months, James got walking well and truly sussed, and our house has never been the same since.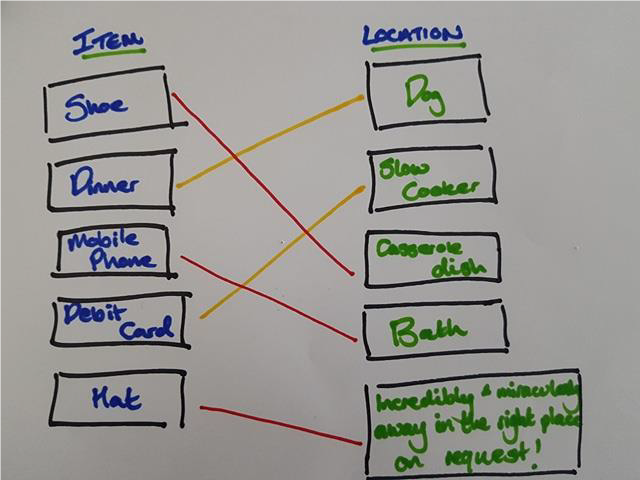 Lastly, and overly cheesily, while it has been incredible seeing my dot grow into a big cheeky bouncy toddler, it has been equally lovely to see my husband grow into an awesome Dad. I'll leave you with the picture that I was sent, to reassure me all was under control, on the most recent occasion that I abandoned the boys together for an evening.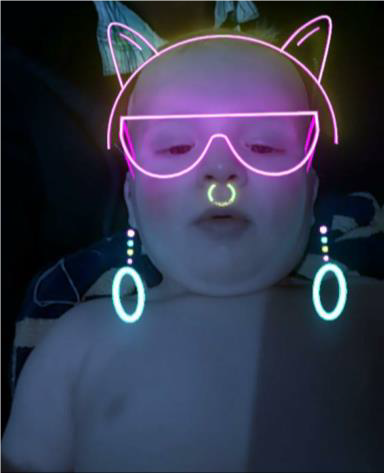 Thank you Annie for being a guest blogger for Life and sharing this beautiful insight into your first year as a new Mum!

Annie and James have been great supporters of Life here's a few more pics of them on our Loving Life Roadshow!… because we know you haven't had enough of those cheeks yet! Thank you Annie!