Link One took Life to the University of Wolverhampton Freshers' Fair this year.
Michelle (Link One Manager) and James (Life Matters® Officer) spoke to more than 120 people. In the image above, you can see that one of our fetal models ended up in a student's chest pocket!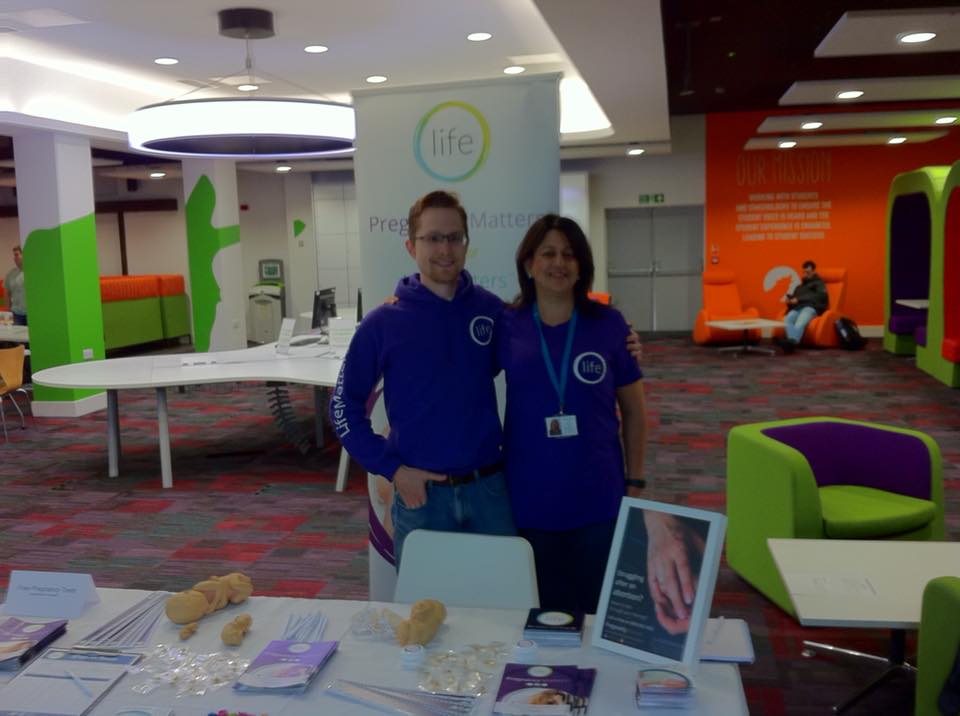 Here are some quotes from the students:
"So cute! I didn't realise any of this."
"Amazing!"
"Really good."
"I think this is great. People should have more information to make informed choices."

"Really great work that you are doing."
We also talked to a few students who had been personally affected by pregnancy loss, who appreciated our sensitive approach, and took details of our support services.