You can find brief bios of all our speakers below including their email addresses and mobile telephone numbers.
You can also follow us on Twitter or Facebook.
Anne Scanlan
Director of Education & Media
Anne began her working career as an architect but became more and more involved in the work of Life. As her passion for the charity grew, she joined the Education team, ascended through the ranks and now directs Life Matters®.
annescanlan@lifecharity.org.uk – 07986 864560
Mark Bhagwandin
Senior Education & Media Officer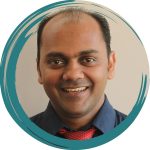 Mark was a journalist and then Editor-in-Chief of the Guyana Broadcasting Corporation. He then came to the UK from Guyana in 2002, completing his Masters in International Journalism at City University. Mark joined Life in 2004 and has since spoken widely to students in the Thames Valley, across the UK and internationally.
markbhagwandin@lifecharity.org.uk – 07834 405055 
Liz Parsons
Senior Education Officer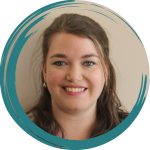 Liz has worked with us since 2006. After completing a History Degree, Liz went on to do a PGCE with the intention of becoming a teacher. However, having previously worked for Life FertilityCare and having always had a passion for the prolife cause – in particular for the services and support that we provide – she instead decided to apply for the Education position in the North West. Since then, Liz has spoken to students across the region and is now in charge of training for Life Matters® speakers.
elizabethparsons@lifecharity.org.uk – 07515 578581
Clare Plasom-Scott
Education Officer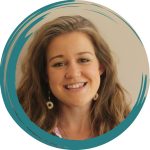 Clare is a Fine Art and Philosophy graduate from Lancaster University. She has since spent time travelling in Asia, and working in schools and health clinics across the Southern province of Zambia. She is passionate about her work and is a lover of life. In her spare time she's always keeping herself busy painting, playing music or exploring the beauty nature has to offer; she is most content visiting the Lake District and wandering the hills with her family.
clareplasom-scott@lifecharity.org.uk – 07515 578596
Twitter: @Clare_LIFE2009
Clara Campbell
Education Officer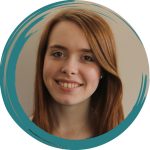 Clara also assists in Life media and advocacy work. She completed her Law degree at the London School of Economics in 2014 and her Masters in Bioethics and Medical Law at St Mary's University in 2015. Before graduating, Clara was Head of Advocacy for the UK Chapter of the World Youth Alliance, an organisation which works to promote the dignity of the human person at an international and grassroots level. She has a keen interest in theology, bioethics and art and is dedicated to defending the rights of the unborn child.
claracampbell@lifecharity.org.uk – 07515 578584
Peter Sullivan
Education Officer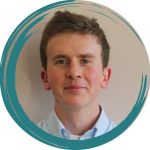 Peter joined Life in September 2015. He is based at the Life London office in Oval and his main role is to deliver prolife presentations in schools across London and Greater London. Peter studied Russian Language and East European Studies at university and worked in a solicitor's office for a year before joining Life. He is also an avid rugby player and fan.
petersullivan@lifecharity.org.uk – 07515578579
Twitter: @PeterJFSLIFE
James Tranter
Life Matters® Officer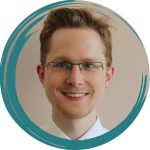 Working for the Greater Birmingham hub, James is a History graduate of the University of Exeter. He then worked for Barclays as a complaints handler before becoming involved in the prolife movement. James joined Life in 2015 as Education Officer for the Midlands before moving to his current role in Link One, Life's first Regional Hub.
jamestranter@lifecharity.org.uk – 07515 578598