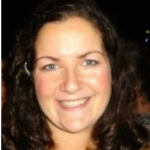 Laura Higgins
Laura was born into the work of Life following in the footsteps of her mother and grandmother who was one of the founders of the first Life group in Blackpool. Laura works fulltime as a primary school teacher and is a mother to three children. Laura holds BACP qualifications and has experience using her listening and counselling skills specialising in pregnancy-loss and post-abortion counselling. Her dedication to Life has been relentless, having worked as the Life Regional Representative for the North West region she now chairs the Life board of trustees.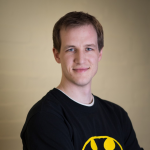 Ed Smith
Edward Smith is the driving simulator engineer at a Formula-e team, based in Oxford. He completed his PhD at Cranfield University in 2017, working on cutting-edge electric car prototypes in collaboration with Jaguar Land Rover.
He read Mechanical Engineering with Renewable Energy at the University of Edinburgh from 2006-2013, during which time he also studied abroad at California Institute of Technology, taught and lived at Downside Abbey and School, and spent a year at Mercedes F1 team. It was at Edinburgh that, through close friends, he encountered the prolife movement for the first time and led the Edinburgh Life Society re-boot in 2011, [Edinburgh prolife society, if you want to avoid confusion with Life] now the longest-running university prolife society. He co-organised a youth conference with Life in 2012, and, instilled with a deep commitment to the prolife cause, went on to found the Alliance of Pro-Life Students, chairing the organisation until 2014. In recent years, he has acted as consultant to various prolife organisations in fundraising, organisational management and grass-roots activation.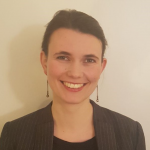 Annabel Osborn
Annabel Osborn is a project manager, who has worked for companies and charities to consolidate ideas, strategise and launch new ventures. Annabel loves getting to the heart of what it is that drives individuals and organisations, in order to help turn their dreams into realities. This has encompassed one-to-one interviews with women on how best to support them with their pregnancies with The Good Counsel Network, to helping turn a start-up into a medium sized business, and leading their successful bid to win the Merton Best Business Awards.
Annabel has implemented company and charity-wide systems, coordinated thousands of hours of volunteer work, created company policies and specialised in conceptualising, branding and implementing new projects and services.
Annabel holds a BA (Hons) in English Literature and Religious Studies from Cardiff University. She is the wife of Francis, the mother of two, and is currently employed as a Project Account Manager for Rowanvale Books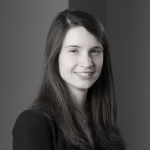 Charlotte Kynaston
Charlotte studied history at the University of Oxford, before undertaking the law conversion course at the University of Law in Bloomsbury.  She was called to the Bar in 2013 and now works as a barrister in the private client department of a City law firm.  Charlotte specialises in advising families, trustees and charities on estate planning, trust administration and philanthropy.
Charlotte first became involved in the prolife movement at university, where she was President of the Oxford Pro-Life Society.  Since then, she has been active as a volunteer in the prolife movement and became a trustee of Life in January 2018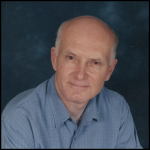 Ted Fawcett
Ted is a retired charity CEO and long-serving trustee of Life. His career has been in senior management within the voluntary and housing sectors in numerous roles including being the CEO for  Cancer Recovery Foundation UK and Age UK Peterborough. In recent years, Ted has served as Chairman of Cruse Bereavement Care in Bedfordshire and Home Start in Wellingborough. Since 2014 Ted has worked as the Executive Chairman for a charity called EVC Uganda. He has travelled the world extensively and passionately believes in education as a means for providing meaningful futures for disadvantaged children.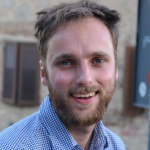 Philip Campbell
Philip Campbell is a policy and public affairs professional with experience working in Parliament and business. He specialises in recruitment, employment and skills policy as well as government relations and stakeholder engagement. He co-founded the Alliance of Pro-Life Students (APS) in 2012, while studying at the University of Bristol, and acted as their Company Secretary for a number of years.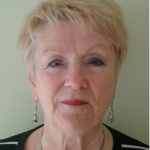 Eileen Maher
Eileen is a stalwart supporter of Life having been an active volunteer since the early 1970's. During that time she has; established Life drop-in centres, trained and supervised volunteers, spoken in schools, colleges, churches and given media interviews. She coordinated the Life helpline for over four years and has set-up and run a Life House. Eileen worked for over ten years as the Life Regional Representative for Yorkshire, Derbyshire, Staffordshire and Lincolnshire. She is trained in skilled listening and counselling and specialises in post abortion work. She was educated at Notre Dame High School in Sheffield where she still lives.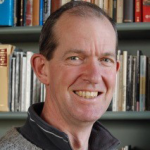 Andrew Plasom-Scott
Andrew is a professional management trainer, facilitator and coach. For the last 30 years he has run a consultancy practice, working with major blue-chip organisations, and more recently with Universities throughout the UK.  He works with senior individuals and teams to help them to become more effective, in areas such as leadership, team development, personal development, negotiating and influencing. He has been involved with Life for many years: he and his wife Jane started the Richmond Life Group in 1984/5.
Matthew Gibbs
Over the last 25 years Matt has held marketing and commercial management roles across a variety of market sectors. His particular skills include product management, commercial team management and contract negotiation. He has experience of international development as he is also a Trustee and Treasurer for a small charity which works with the poor primarily in East Africa.  He has been a family member of Life for many years and was inspired by a Life speaker whilst at university in the 1980s.
Jonathan Wright
Jonathan  Wright works as a lawyer specialising in residential  and commercial property. Jonathan became a trustee of Life in 2015.
Outside of work as a lawyer, Jonathan has built up a good level of experience in the charitable sector. He was involved in the foundation of City Church Birmingham in 1999 and served as part of the leadership of that Church until 2003. He became a trustee of a pre-school charity in 2010 and soon afterward became chair of trustees, where he continues to serve. He is currently involved with a team looking to plant a new church in Kenilworth, Warwickshire.