It's not often that we get to share with you words directly from our clients. We believe completely in maintaining the confidentiality of all those we support. It is vital to the relationship of trust between client and counsellor or skilled listener. Through our helpline and online services, we are creating a safe space for thousands of women. Every day, they come to us for a listening ear and life-saving support. But sometimes, we have the privilege of sharing a story with you.
Life never leaves you when you need them
One of our clients recently got in touch and said she wanted to help others find our Pregnancy Matters™ services by sharing her story. We have been walking alongside this client for 2 years now and are so proud of her. We are still by her side. Here's what she had to say: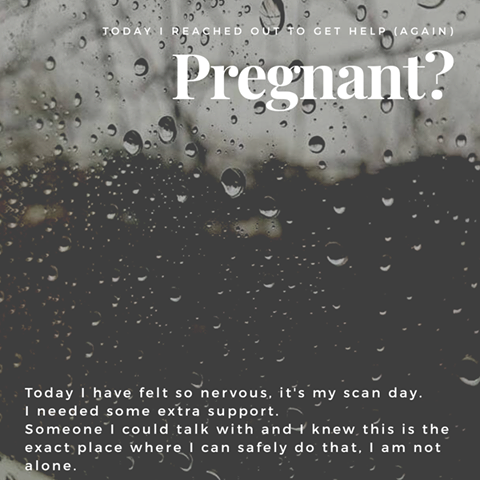 Today, I needed some extra help. A safe place to talk and say how I truly feel. I am sat currently waiting for my scan, a scan which brings so much of the unknown and can bring lots of emotions after previous bereavement and baby loss. Life is a place in which I feel safe to explore my emotions while being comforted. My hormones changing as quick as the British weather but however I am (even hormonal) Life's trained staff and volunteers always have a hand to hold and an ear listen – Today I needed support, today I reached out. Not the first time but for what has been many times and if you read this, and you too need some support, reach out because they are coming on another pregnancy journey with me because Life never leaves your bump or you when you need them.
Why we are there every step of the journey
No one woman is the same. No one pregnancy is the same. At Pregnancy Matters™, we care about the person in front of us. We care about you. Whatever your story, whatever your reason for coming to us, we care. If you only have a quick question and want to talk once, that's fine. If you need on-going, regular support, we're here for you too.
The underlying values of our work mean that we won't give up on you.We're with you and for you.